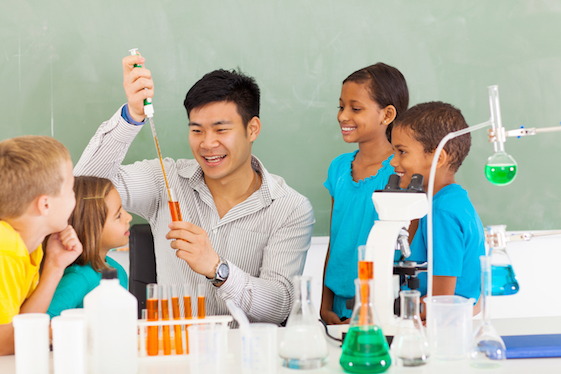 Educators get into the field for many different reasons. Maybe it runs in the family. Maybe it's been a lifelong dream. Or maybe, it sounds good to have summers "off." Whatever the reason, there are qualities that make great teachers stand out among their peers.
Excellent teachers:
Are organized and prepared. Lessons are planned in advance and presented clearly. Classrooms are neat, appealing, and minimize potential distractions.
Have well-defined class objectives outlined in lesson plans. Included are lesson topics, grading policy, assignments, and materials required. Student work is graded in a timely manner.
Have high expectations for every student no matter what their ability or background.
Know the subject matter well enough to teach it to students. This may require additional reading, study, and professional development. Teacher enthusiasm for a subject is crucial for students to want to learn more.
Can engage students and help them see things in different ways. They encourage students to ask questions and invite participation from everyone in the class. Motivation comes from using a variety of teaching techniques rather than sticking to a lecture format all the time.
Have healthy relationships with their students and show them that they care about them as people. Great teachers are accessible, sincere, and are involved in the school community.
Regularly communicate with parents, not just when something is wrong, but when students are doing well, too. Emails, written notes, parent-teacher conferences, and phone calls are a regular part of communication for each student and their family.
If parents are concerned about the quality of the teaching staff at their children's schools, there are some things they can do to help. Encourage the school district to raise professional teacher standards, aid in making changes to teacher preparation programs and continuing professional development, raising salaries and improving teacher working conditions, and offering much-needed encouragement and rewards for teachers who meet the qualifications for "great" teachers.