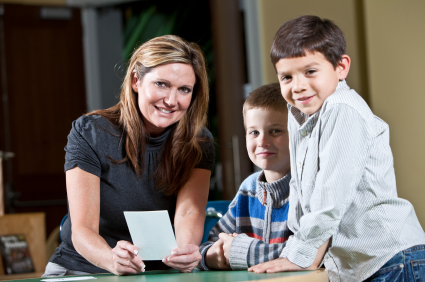 It is a rare elementary classroom, including those in the private sector, where all 15-30 students are of average capability. While the majority do fall within standard parameters, there are those who are both above and below that spectrum, whether due to learning disabilities like ADHD and dyslexia, autism spectrum disorders, emotional issues, or extraordinary intelligence that exceeds that of their peers.
Educators need to have the appropriate training and experience to handle the wide variety of learning abilities in the classroom to effectively reach all students in ways that work best for their requirements. This is a challenge that much of today's teaching population faces and where many teachers fall short.
A report compiled by Understood.org and the National Center for Learning Disabilities reveals that just 30% of general education teachers strongly believe that they are adequately prepared to teach students with learning disabilities. Also, 1/3 of study participants have not had any professional development instruction on meeting the needs of students with disabilities in the classroom.
Many people believe that this problem stems from teacher education programs that lack a special education course requirement or, if such a class is offered, it does not provide enough "hands-on" work for teachers to feel comfortable teaching students with disabilities. Only ten states have specific teacher education courses for students that have mild to moderate learning disabilities (National Center for Learning Disabilities).
Since there is a lack of requisite options in most teacher education programs across the country, the burden to seek out adequate training lies with educators rather than with school districts and the schools themselves. A course like Prepforward's "Preparing Teachers for Inclusive Classrooms" goes a long way to help teachers know what to expect and how to prepare for the exceptional child or children who may be part of their classes.
This online course focuses on the challenges that these students pose to an inclusive classroom environment and how the teacher can adapt strategies for meeting the individual needs of these students that include lesson planning, classroom management, and technical support tools as resources.
While many general educators feel that they are unprepared to work with children with disabilities, most want to learn more about how they can help all the students in their classrooms. With additional preparation through online and on-ground coursework and in-services, teachers can ease frustrations about meeting the needs of every student in their care.