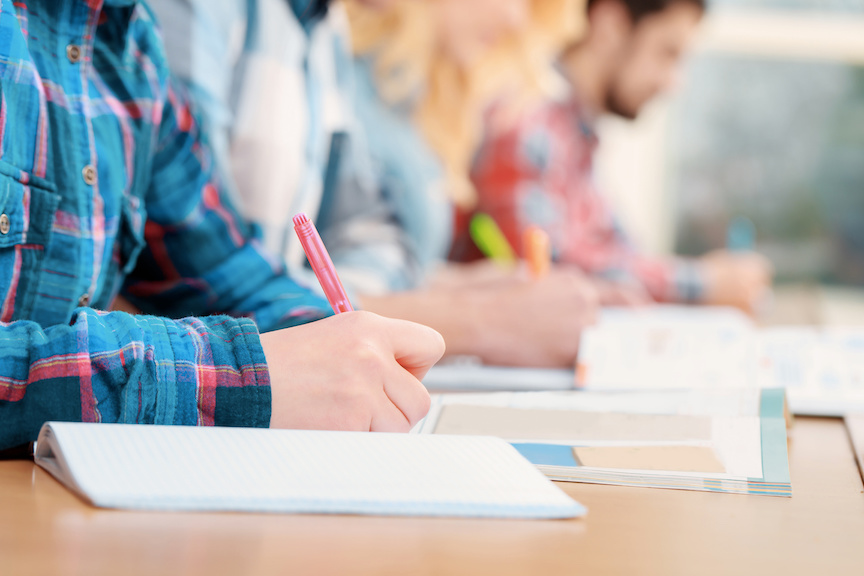 For the first time in decades, teacher licensure has become easier rather than more difficult in multiple states. Teacher shortages have pushed legislators to re-evaluate the high scores that have been required at various levels of teacher preparation. It's not too difficult to imagine returning to a time when candidates were deemed qualified for their first year of teaching by completing course work, a single basic test, and student teaching under a master teacher.
Once upon a time, your only ticket into a teaching career was to pass licensure tests. Now, you're looking at the reality that you may not have to pass as many licensure tests—or at least not with a score that required selling your soul for a year of grueling preparation.
Given the potential for more reasonable requirements, are you wise to prepare or to wait it out? I'm going with the unpopular answer of—you still need to prepare and work for the highest score possible. Let's consider some reasons.
Economics:
Educators and legislators alike suspect that one factor driving teacher shortages is money. The level of attention being given to teacher salaries, benefits, and retirement plans is unprecedented. Ideally, the attention that teacher compensation has attracted will result in greater revenue. If that happens, more candidates with higher qualifications are likely to be drawn to teaching. At that point, states may be able to revert to or maintain high requirements and still keep their teachers. Securing a high test score makes sure you're qualified not just during a temporary teacher shortage, but for the long term as well.
Content Mastery:
Teachers have to be good at so many things. You need to be able to communicate, organize, motivate, entertain, and manage resources, just to name a few. Did I mention teach?? With so many demands, you don't also want to be wrangling with the academics. You can take some stress off the daily demands by becoming a master in your content area. Mastery of the content was one of the intents of licensure testing. Push for that mastery now—don't put it off until you're in the classroom.
Career:
It's hard to predict the next turn that will be made to guarantee high quality teachers who can provide an excellent education to American students. While requirements may shift at least temporarily, the future of teacher certification is unknown. Hitting the high standards of today may turn into one of the best career moves you could make.
Do yourself, your students, and your career the courtesy of meeting the high requirements of today. Be wary of an attitude that rejoices at lowering requirements for teachers. Strive to be the one that can earn a top score on the test and then transfer your pursuit of excellence on to your students.