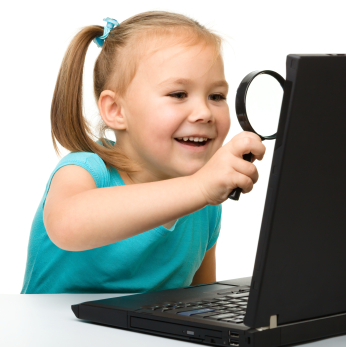 It is still not completely certain what our classrooms will look like for Fall 2020. Students and teachers may be back in the classroom with some modifications due to COVID-19. Distance learning may continue like it did in the spring. There may also be a combination of the two.
Most people agree that it is more challenging to keep students engaged in a lesson when it is conducted online. There is a sense of segregation not only for the instructor but the students. Here are a few ideas to narrow the gap and keep children on task and engaged with the lessons you present.
Try a different teaching approach. Online education does not have to be boring or rely on the same methods you utilize in a traditional classroom.
Take advantage of technology and incorporate it into your lesson plans. Make and share videos, create discussion boards, play virtual games, and more connect your class in ways you may not have considered before. Plan activities everyone can enjoy – the teacher included.
Online lessons often need to be shorter than those you conduct in person. Choose smaller chunks of information presented at a brisk pace. Mix it up a little with activities spread throughout.
Make sure each of your students feels valued. Loneliness and isolation are common in distance learning situations. Provide frequent personal feedback whenever possible.
Much of the curriculum can be adapted to a virtual classroom setting, so it is not necessary to "reinvent the wheel." Keep students busy during lessons with activities that include talking, clicking, or typing to keep them engaged.
Have clear goals both for you and your students to keep everyone on track. A badge or point system or a fun game could provide some excellent positive reinforcement for completed work.
No matter what our classrooms look like for the 2020-2021 school year, it pays to be prepared. Explore the possibilities now so you can help your students succeed in a traditional or virtual setting this fall.