What You Should Know about PrepForward
What types of partners do you currently have?

We currently work with many different types of institutions who work with teachers. We partner with universities and alternative certification programs to help their prospective teachers prepare for licensure. We also work with school districts and continuing education programs to help their existing teachers build skills for the classroom.

How are your programs used?

The delivery of our programs are customized to meet the needs of each institution. Some universities offer our courses as full semester long courses. Others use our programs as supplemental practice for their educators. Others take advantage of our detailed diagnostic tools to help analyze the effectiveness of their current teacher programs.

Who are your customers?

We have customers throughout the education space. For example, our courses are purchased by individuals preparing for teacher certification, existing educators, or institutions that want to provide our courses to their own educators.

How are you different than other providers?

There's no other provider that provides the rich content and proven strategies needed to help teachers pass their exams and improve core knowledge. As exams become more rigorous, only PrepForward can get you the higher scores you need to confidently pass.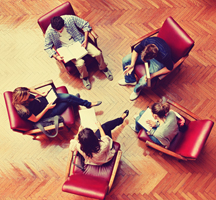 617-299-6835
info@prepforward.com