Mission
Simply, we're passionate about improving education throughout the US. We are teachers and have been through the ropes. We know the quality of education is defined by the leader at the center of the classroom. We are here to help teachers. Now and at every stage of their career.
History
PrepForward began in 2007 by Mary Stephens to help teachers in Massachusetts. Mary has served in the education industry for over 15 years, including teaching and developing curriculum at K-12 schools, universities, and adult ed programs. After graduating from MIT and working at technology firms, she experienced firsthand how technology can transform the classroom. PrepForward's first courses were delivered through UMass Boston. Realizing the needs of teachers to improve content knowledge, we grew our team to include professors, curriculum developers, and e-learning experts. We then expanded course offerings in advanced math, reading, writing, and language arts, as well as state licensure exams.
New Programs & Alliances
We're continuing to focus on supporting teachers in their quest to become effective educators. From developing additional certification courses to developing partnerships with leading businesses and institutions, we will serve our mission to train hundreds of thousands of new educational leaders.
Scholarship Program
Through our commitment to creating an effective, educated, and diverse educator workforce, we launched a new scholarship program. Each semester, we will choose deserving adults to receive our courses for free. Please read more about these scholarships and nominate an educator today.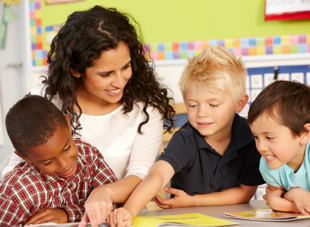 617-299-6835
info@prepforward.com